Book with confidence Real-time availability, instant confirmation, and free cancellations.
Top water sports Our five-star rated jet ski tours start at just $99 and leave from beach resorts.
Thousands of reviews Real customer reviews help you pick the best water sports in Key West.
Award-winning support Friendly customer service is always here when needed: Call, click, or chat.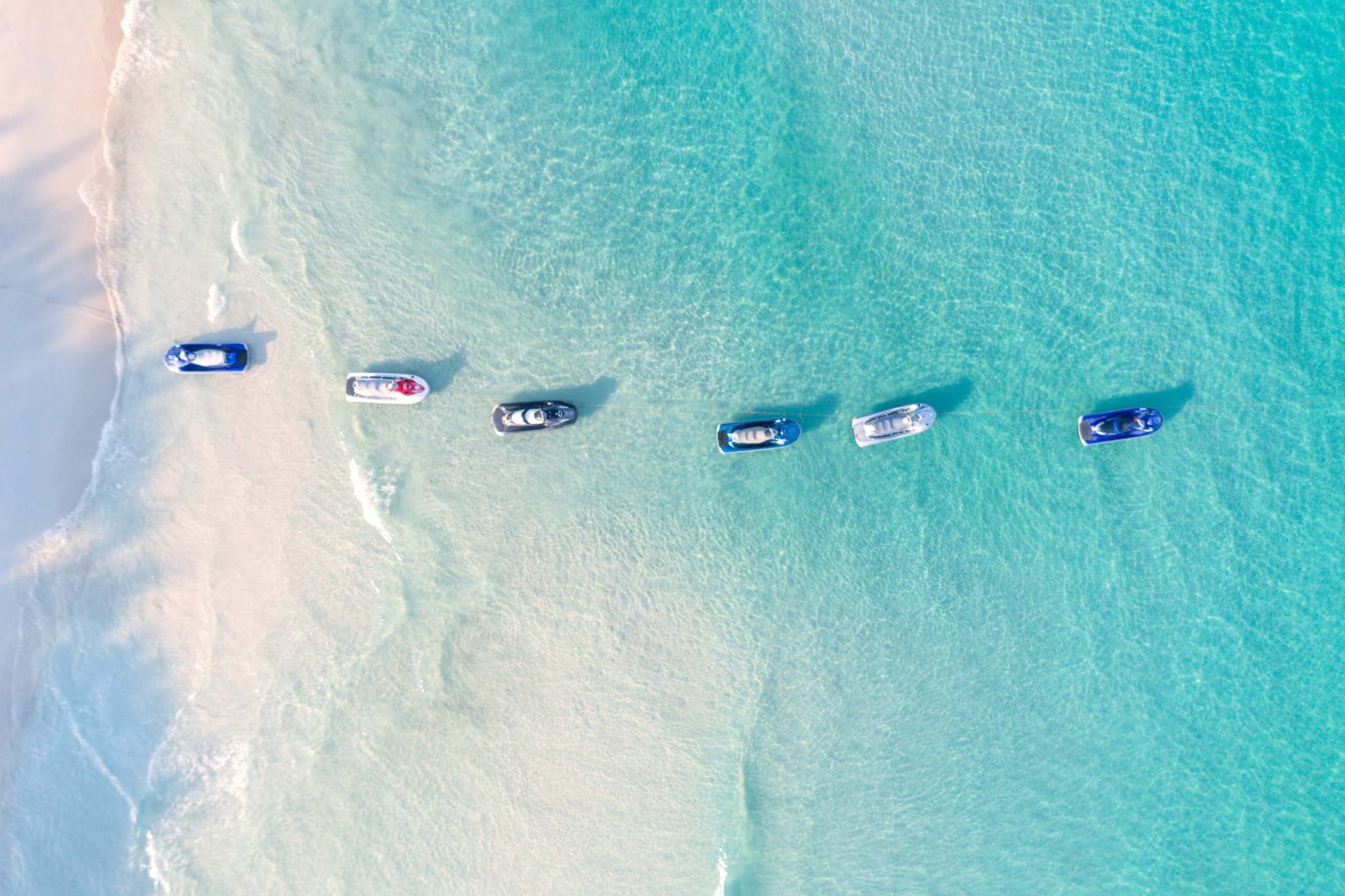 Free Cancellation
You'll receive a full refund if you cancel at least 24 hours in advance of most of our tours.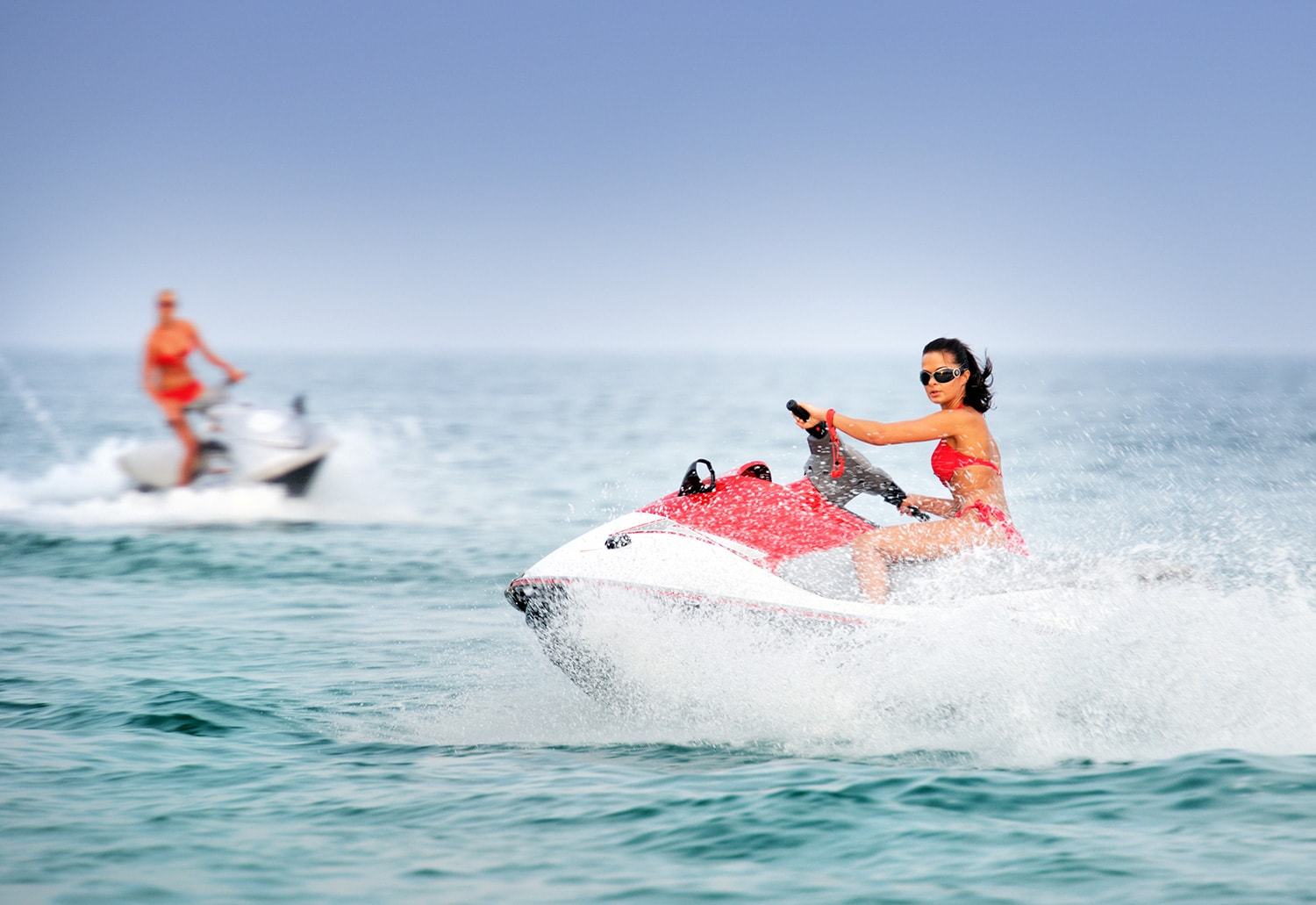 Verified Reviews
Book with confidence with thousands
of verified traveler reviews from
Jet Skis Key West and TripAdvisor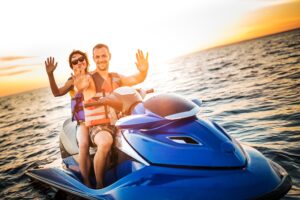 Key West Jet Ski Tours
Locals often call Key West "the end of the road" because the city is home to the southern terminus and Mile Post 1 of historic U.S. Highway 1, the original road that spans the East Coast from Florida to Maine. But the expression also refers to the fact that it is difficult to find a more interesting and attractive place than this island. It simply does not get much better than Key West!
Key West is a small island, but it offers visitors a wealth of things to see and do. Start by experiencing the unique local culture. It originates from a mix of Caribbean, Spanish, and colonial British influences seasoned with a generous helping of spice added by mariners, adventurers, pirates, smugglers, and fortune seekers from around the world. Combine a more recent dash of quirky, colorful, free-spirited, somewhat eccentric flair to get one-of-a-kind Key West.
Tour historic sites, visit the haunts of Ernest Hemingway, stroll the galleries and shops of Old Town, watch the beautiful sunset from Mallory Square, and enjoy the legendary (or infamous?) Key West nightlife and party scene. Festivities, fun, and fine dining are plentiful. And this is just the beginning when it comes to exploring America's only Caribbean paradise.
Get Wet in Key West
The turquoise-blue water that provides the perfect setting for the gem-like Florida Keys is one of Key West's prime attractions. The warm sea serenely laps the shore, inviting fun seekers from 8 to 80 to dive in, and the variety of available Key West water sports options is nearly endless.
Connect with a Key West jet ski rental and race across the smooth water at high speed or circumnavigate the entire island on a Key West jet ski tour. Sail into the Backcountry then kayak through mangrove mazes and encounter birds, rays, sea turtles, and sharks on a Key West Backcountry Safari.
Explore deserted beaches and sand bars on your own with a Key West boat rental. Go scuba diving or snorkeling on America's only living coral reef to encounter a rainbow of tropical fish along with rays, eels, sea turtles, dolphins, shark, and more. Take on some of the world's most thrilling saltwater sport fish on a Key West Split Fishing Charter. Or simply enjoy some romance amid the beauty of nature with a Key West Wind and Wine Sunset Sail.
It's all waiting for you just offshore in Key West!
Go Fishing!
Key West fishing is world-renowned. The waters of the Gulf of Mexico, Atlantic Ocean, and Key West Backcountry provide an unparalleled fisherman's playground. The sheer number of gamefish species found locally is astounding, and multiple types of fishing are done both seasonally and year-round. It's no surprise that more than 600 International Game Fish Association world records have been set by Key West fisherman.
Follow the wake of Ernest Hemingway on a Key West deep-sea fishing hunt for trophy Marlin, Mahi-Mahi, Kingfish, Sailfish, Swordfish, Tuna, and Shark. Try some Key West light tackle fishing out on the reefs and wrecks to find Cobia, Grouper, Snapper, and many other species. Take a day for some Key West Flats fishing and sight-fish the gin-clear waters of the Key West Backcountry for Barracuda, Bonefish, Permit, and the mighty Tarpon.
A Key West fishing adventure is a dream trip for any fisherman, from professional to novice. As an authorized reseller of FishKeyWest.com Key West charter fishing trips, Jet Skis Key West offers the most experienced Key West charter captains and Key West fishing guides along with the top Key West charter boats to make your Key West sportfishing dreams come true.
See the Sights of the Island City
At only 24 square miles, Key West is a very small island. But this tiny island city is rich with potential and world-famous as a vacation paradise and cruise ship port that draws nearly 3 million visitors yearly. Besides offering clear blue waters and white sand beaches, Key West brims with exciting activities to interest and entertain people of all ages.
Jump on the trolley and see the sights in style with an open-air cruise around town, or try a Key West scooter rental to see the sights at your own pace. Stroll along the island's best beach at Fort Taylor State Park. Explore the nation's largest collection of historic buildings in Old Town. Learn about Key West's maritime history and seafaring traditions at great museums.
And of course, no Key West trip is complete without a visit to the Southernmost Point, also known as "The Most Photographed Landmark in the USA". Then, wrap up the day at Mallory Square for one of the island's premier attractions: the Sunset Celebration, a long-standing Key West tradition of celebrating the glorious sunset over the sea with a rollicking daily festival of art, culture, and craft.
Key West is not a big city, but there is a whole lot to see and do here! Fortunately, the small size of the island and convenient, fun Key West electric car rentals, golf cart rentals, and scooter rentals make it easy to get around for great days of sightseeing and shopping.
Explore America's Southernmost City with Jet Skis Key West
A warm sub-tropical paradise set amid the waters of America's largest marine nature preserve, Key West is a true vacation treasure. It lies far at sea on the remote end of a 128-mile-long island chain and just 90 miles from Cuba. Blue skies, warm water, sandy beaches, lush tropical foliage, exotic wildlife and plenty of fun things to do beckon the visitor to come and explore this tiny island.
Listen to the call of adventure and satisfy your inner explorer! Jet Skis Key West is here to help you make the most of your Key West visit with some of the best touring and vacation rental options on the island.